CPR training is included with all first aid courses.  Certification cards are issued to students who successfully complete these courses. The Heart and Stroke Foundation recommends annual retraining as CPR is an important life skill. Individuals who have taken a CPR course qualify to take retraining courses anytime thereafter.
The following is a list of available CPR Courses:
BCLS CPR COURSES
We deliver both Basic and Advanced Cardiac Life Support Courses. BLS Courses are delivered at two levels.  BLS are courses appropriate for the general public and BLS HCP are courses that are designed for the Health Care Professionals
---
BLS – Level A 
Course Outline Summary: 4 Hours
Introduction to first aid
Emergency scene management
Angina and Heart Attack
Stroke
CPR—Adult
Deadly Bleeding
Choking
---
BLS - Level C
Level 'C' content
Same components as level A but procedures for Children and Infants are also included
Blended learning option available
---
BLS – HCP C
Level 'C' content
Jaw thrust
Pulse check
Rescue breathing—adult, child, and baby
BVM—adult, child, and baby
Two rescuer CPR—adult, child, baby
Alternative method infant
Blended learning option available
Completion Requirements:
100% attendance, skills demonstration, and 75% min. a passing grade on the written exam
Certification:
3-year certification in CPR Level A, C, or HCP and AED
Recertification:  Level A: not available; Level C and HCP: 4 hours
---
CPR Instructor
We have created a comprehensive program to develop CPR Instructors to deliver CERT and Heart and Stroke Foundation CPR Courses. Candidates enter our comprehensive Instructor Development Program, designed to prepare them to support dynamic, learner-centered classroom environments.  This involves several steps first they must achieve current Standard CPR certification in CPR through CERT.  Second, they must complete our online requirement (knowledge, theory, and fundamentals of instruction). The third is to complete the classroom component (skills and evaluation of skills).  Last candidates are monitored on the delivery of their own program.  They are also welcome to co-teach our program before monitoring.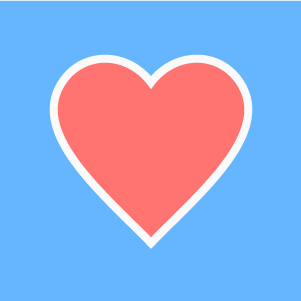 Testimonials
Training with CERT is always fun, interactive and engaging.  I specifically like how they customize the course to meet the needs of all participants.
- Meghan
This course was perfectly balanced providing us with the information we need and providing us with an opportunity to apply what we learned.
- Mohammed
The course was amazing and very reasonably priced
- Clair
I left the course with the confidence I need to respond in a first aid emergency.  Thank you!
- Steve
Our organization has been using CERT for 18 years to deliver our first aid and CPR training and we wouldn't go anywhere else.  We have been so happy with the service we have received.
- Matt
Our organization consists of people with varying backgrounds from Nurses and doctors to engineers and electricians.  We love how CERT is able to provide a training that meets everyone's needs.  Thanks
- Harish
CERT was able to create scenarios that were specific to possible accidents that would take place in our workplace.  We practice these scenarios in class.  One day an accident took place where I was required to use my first aid skills.  I was able to respond with confidence and in turn, provided treatment to care for a casualty (and save their limb).
- Mike