Wearable Health Technology. HELO LX and LX Plus
The HELO smart wristband is a sleek, revolutionary, health and fitness bracelet.  Created by and sold exclusively by Wor(l)d Technology Corp, it is powered by Toshiba's cutting edge, a state-of-the-art advanced chipset for wearable technology.
This is the first fitness band to combine the science of active sensors and incorporate them with the beneficial health effects of natural mineral stones.
Coupled with real-time health monitoring, it provides the wearer with continuous health status feedback, 24-7-365.
The world has now entered the future of comprehensive wearable health technology.
Who is it for?  The entire family.
Why is it named "HELO"?
HELO stands for Health & Lifestyle Oracle ('HELO').  Currently, we have two on the market HELO LX and HELO LX +.  Both do the following:
ECG/EKG (Electrocardiogram)
Blood Pressure
Mood Sensor
Fatigue Sensor
Remote monitoring of other people's vital signs
Germanium semi-conductor stone plates
Anti-oxidizing Himalayan Salt stone plates
Provides emergency SOS GPS location for everyone in your family
A Panic button, with GPS location coordinates
ECG/EKG (Electrocardiogram)
Open API
Sugar Trend Monitoring and Indicator (3 Levels low, normal and high)
The HELO LX+ has:
New clinical grade sensors (green, red LED, NIR, and UV)
High scanning frequency
The HELO LX+ can do everything the HELO LX can with more accuracy due to the following advancements:
3 axis Gyroscope
EKG Clinical Grade Sensors
NIR Sensor
UV Sensor
Clinical grade sensor
Skin contact sensor
The LX+ also has:
XS and XL bands
Ready for EKG analysis
9 Different Sugar Trend Categories
Open API 2.0
This allows you to monitor your entire family's health, 24-7-365…at your fingertips, right from your own wrist.
Watch this two-minute video to see how the HELO empowers you to have more control over your health, your life and the life of your loved ones.
Are you ready to help monitor your health and the health of your loved ones?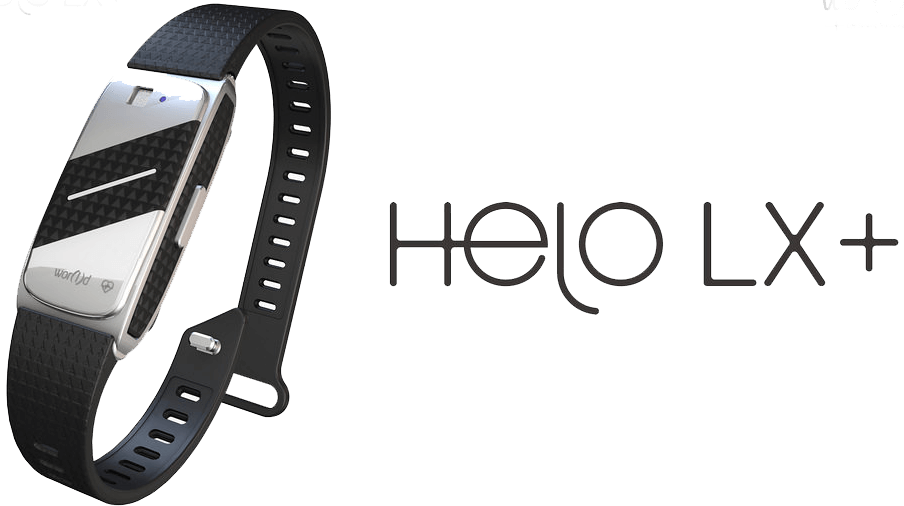 Testimonials
I am very thankful for my HELO without it I would not have become aware of a cardiac emergency I was experiencing.  My HELO provided me with a warning that my Heart Rhythm and blood pressure were irregular.  It was confirmed at the hospital and I was able to receive the treatment I needed.
- Lisa